Photo taken by Caroline Watkins
Considering Megan is in Illinois and I am in Washington D.C., I racked my brain to think of ways to keep the podcast going. I took to Instagram and asked if you all would be interested in me reviewing some of my favorite beauty products of the summer—and you said that y'all would be interested!
If you want to hear me go into greater detail about these products, please check out Episode 23; although it's just me talking, hopefully you will be able to get something out of it. 
So, here are my top picks for the summer! Please let me know if you have tried any of these products, and if so, what you think of them. 
1. OGX Moroccan Argan Oil Weightless Healing Oil 
 Please click the photos above to take you to the original websites. 

Holy cow. This product is a literal lifesaver. Ever since I started using it as a heat protectant, I've consistently gotten great results. Not only does this spray protect my hair from any hairdryer, straightening iron, etc., but it also protects my hair from UV rays. I typically spray it a few times on the ends of my hair after getting out of the shower and I then rub it in with a towel before I blow my hair out with a hairdryer. I've also noticed my hair has gotten stronger and shinier! I don't know where I would be without this product, especially living in the notoriously humid Northern Virginia!
I rate this product: 5 out of 5 stars *****
2. Mario Badescu Ceramide Eye Gel 
 Photo taken by Caroline Watkins
Another bomb product. I'm not sure how Mario Badescu does it, but the company's products never cease to amaze me. I have always struggled with really dark circles under my eyes (thanks genetics), but i have noticed that while using this product, the puffiness under my eyes has gone down. Although I am yet to find a product that will drastically reduce dark under-eye circles, this product has significantly helped. 
I rate this product: 5 out of 5 stars *****
3. Burt's Bees Sensitive Night Cream 
 Although you may overlook this product in the drug store, I have found that it works miracles for my skin. I hate to lather on really heavy, pore-clogging moisturizer right before bed, but this nigh cream's consistency is perfect. It's very light, has a barely noticeable vanilla scent and easily sinks into your skin after a quick lather. I would especially recommend this product to anyone who has more greasy or sensitive skin. 
I rate this product: 5 out of 5 stars *****
4. Eau Roma Water Toner 
 Photo taken by Caroline Watkins
At Lush, I always find myself afraid to bite the bullet and splurge the extra few dollars on one of their products, as opposed to a beauty product I could buy at CVS. However, I got the smaller size (which was around $11), and I'm so glad that I did. Toner is one of my favorite steps of my nighttime routine, and this product works super well. It also smells amazing!
I rate this product: 4 out of 5 stars ****
5. Lush Sleepy Body Lotion 
The same can be said with this product! As I was checking this product out at Lush, the cashier told me how everyone was raving about it--and now I understand why! This cream is great to rub on your hands and any dry spots right before going to bed. The lavender scent lulls you to sleep and melts your worries away in a heartbeat. This is truly my favorite product of theirs, and is most definitely worth the splurge. 
I rate this product: 5 out of 5 stars *****
6. Erborian Pink Perfect Crème 
This product works like an Instagram filter--except #irl! This beauty product gives you a glow like no other. I put it on before my foundation and after my makeup routine for the perfect rosy tint to my complexion. Thankful my mother lets me borrow her expensive makeup (aka raid her makeup cabinet without looking) so I can discover amazing products like these. However, I rated this product a 4 out of 5 stars solely do to the fact that it is more on the expensive side. Bummer! 
I rate this product: 4 out of 5 stars ****
7. Mario Badescu facial spray with aloe cucumber and green tea 
We all need a bit of an escape from the summer heat, am I right? This product (again, major props to Mario Badescu for never ever failing me) is a miracle worker. Just slide it in your purse or pool bag and spray it on your face when you are looking for some relief from the summer sun's rays. It will keep you (and your makeup) fresh and has a relaxing green tea and cucumber scent that will keep you feeling cool ~as a cucumber~. Yep, I hate myself too! 
I rate this product: 5 out of 5 stars ​*****
Honorable Mentions (Major Shouts to the Target Candle Aisle!)
Papa Plantain Feel Good Fusions Candle
Pink Magnolia Soho Brights Candle
I hope you all enjoyed this podcast/article! Please let me know what you think if you try any of these products out. 
xoxo,
Caroline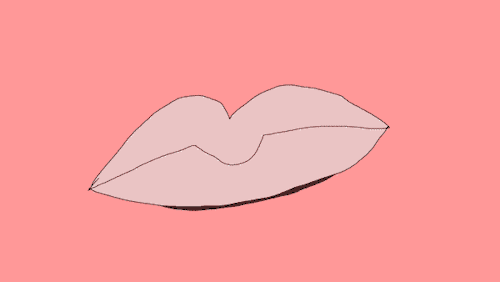 Please reload
#1
Be kind.
#2
Be tolerant.
#3
Relax.
​
#4
Put your feet up!
​
#5
Leave happier than you came.
​